19.04.2021
NATIONAL ACCOUNTS TRAINING SESSION
On 17.03.2021, GOPA Luxembourg successfully held an online training course on National Accounts Statistics for representatives of KPMG Luxembourg.
The training took place in the context of our mutual collaboration for developing the project "National Accounts – the new generation" in STATEC (Institut National de la Statistique et des Etudes Economiques du Grand-Duché du Luxembourg).
The online course, which was organized and facilitated by our in-house staff, introduced the participants to the key concepts of National Accounts and their crucial role in official statistics, as well as in policy-making decisions.
We are pleased to be contributing to the capacity development of individuals in companies, who want to learn and understand more about National Accounts.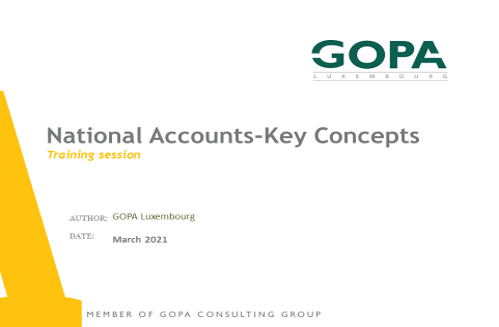 This tailor-made training session can be booked upon demand.
Read More